Well, since I have some time, I will do a big knitting update.
I am currently working on Monkey. Awesome sock pattern by the wonderful Cookie A. I am using 2 x 2.5mm Addi Turbo circular needles and Lorna's Lace Shepherd Sock Yarn in colourway Winona. It looks pretty. I am currently up to the foot. I am hoping to finish it in the next 2 days. If I set a deadline, then I am more motivated to do it. Lol.
I finished knitting Eleanor. A lovely lace sock pattern. I used 2 x 3mm Addi Turbo circular knitting needles and Lorna's Lace Shepherd Sock yarn in colourway Raspberry Ice. I like how it turned out, but they are a more slouchy sock than a tightly fitted sock. Still, I have worn them times, washed them in the washing machine, dried them in the dryer, and they still fit. No felting, thanks to the nylon content in the yarn.
My fiance's Nanna knitted Jayden a cardigan in Paton Bluebell Merino. It is just gorgeous. I had to post a picture of it so that you can all appreciate how nice it is. It is done in moss stitch all over, with cables on the front, back and sleeves. She is so talented!
My sister taught herself to crochet while I was at home on holidays. I told her to look stuff up on youtube, and she learnt everything to do with crochet from there. She's a clever thing! She is obsessed with amigurumi, thanks to my suggestion.
Now for pictures!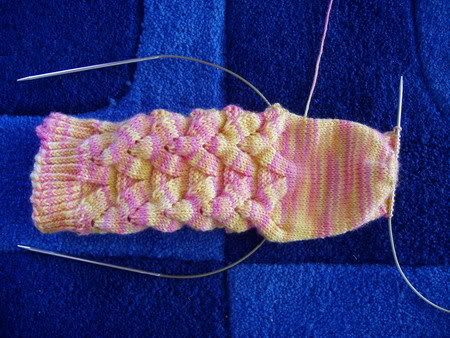 Monkey - WIP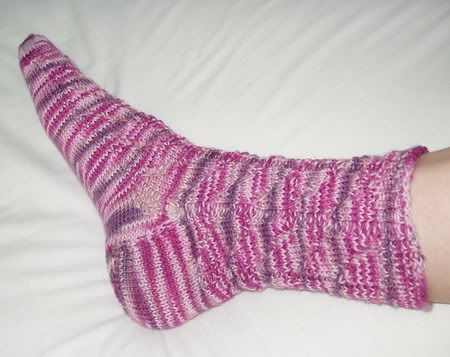 One Eleanor...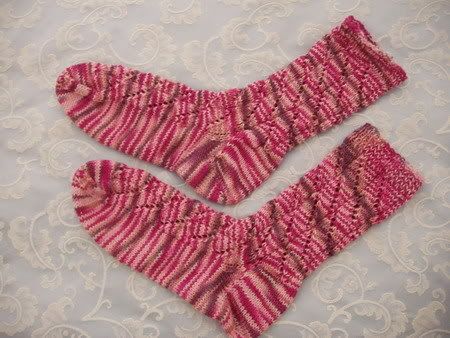 Two Eleanor!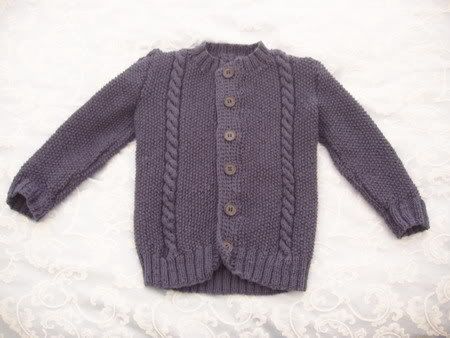 The fron of the cardigan....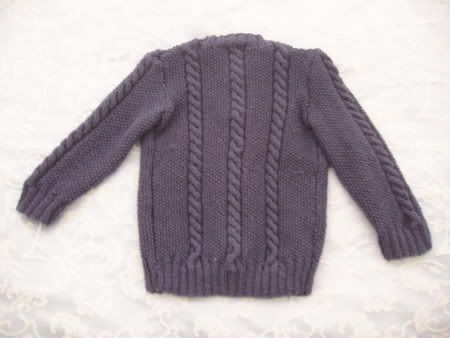 The back of the cardigan!
Felted bag!
Amigurumi Octopus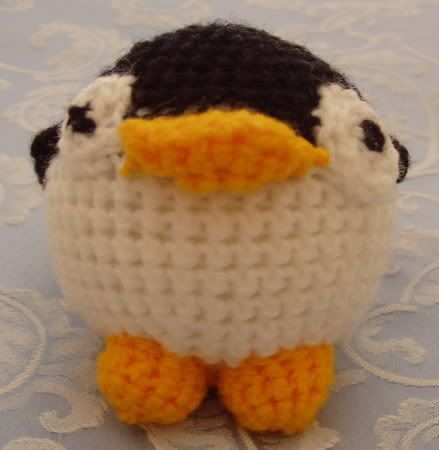 Amigurumi Penguin