Ok, this was my first ever project. It was a nice little cardigan in size 9 months. I used 4mm needles for this, and 6 balls of Cleckheaton Country light blue pure wool yarn. The pattern was taken from "10 simple knits in 8 ply" by Cleckheaton. It took me about 9 weeks to complete it, due to the fact that I had to learn every skill as I went, and it was unpicked and re-knitted a fair bit. I am happy with the end result.
Here it is in stages: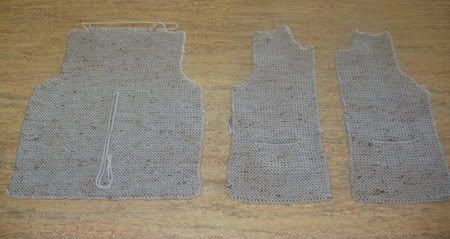 The front 2 pieces and the back
The front sitting on top of the back, with the sleeves folded in half
Completely sewn up!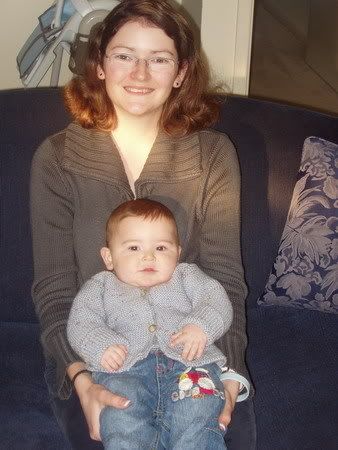 Jayden and I... Jayden wearing the nice cardigan.