So I've been shopping. There was a sale on at
Simply Stitches
, so I bought up on the yarn. Jayden's Great-Nanna is going to knit him a jumper using this lovely yarn. It is Paton's Bluebell 5 Ply Merino, and the colour is Deep Blue. I have 10 balls!!!! Yum.
This is the yarn that I am using to make my A-Line Tunic. It is Jo Sharp Lumina in colour Chrystal. It is an 8 ply equivilent. I have to get around to finishing it. I'll be taking it with me on holidays. Hopefully I get time to finish it. It uses 6 balls.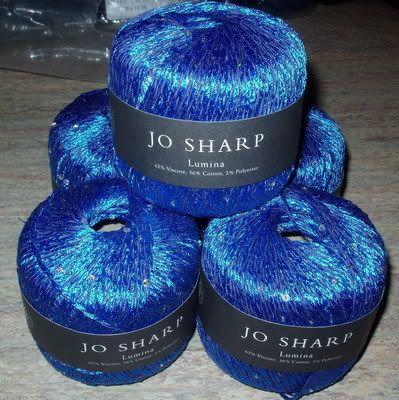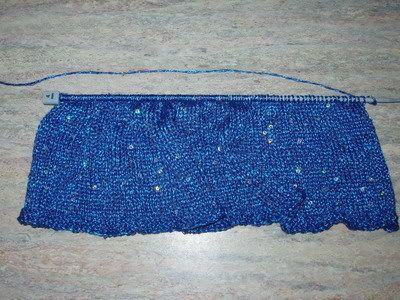 Here is the progress of my knitted then felted bag. I love the contrast between the indigo and the purple. I am using a spotlight brand of yarn called Harvest Pure Wool. I am using 3 balls. The indigo part of the bag is 1 whole ball knitted up. I can't wait to finish knitting it, so I can felt it.... then maybe I'll get back to work on the tunic.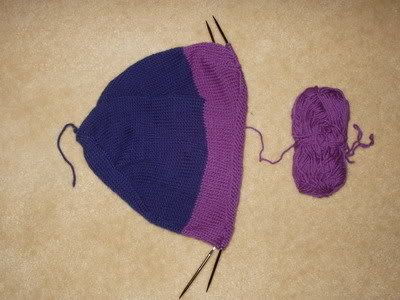 Here is a picture of Jayden from the other day when he was super happy and laughing at everything that we did. He's very close to standing by himself.... all he has to do is let go.