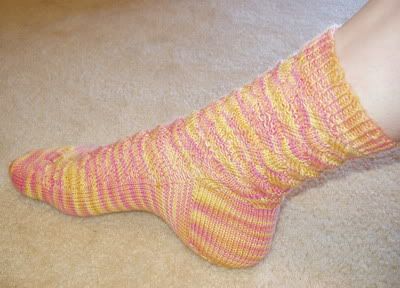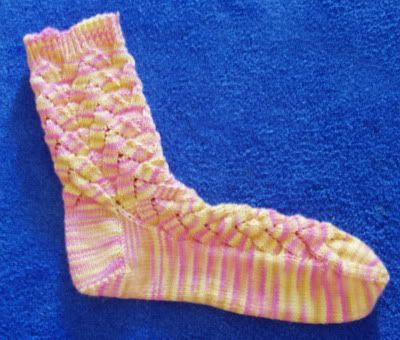 See my Monkey? Hee hee hee. Currently I only have one. I do not have second sock syndrome, I just have something else that I need to knit more.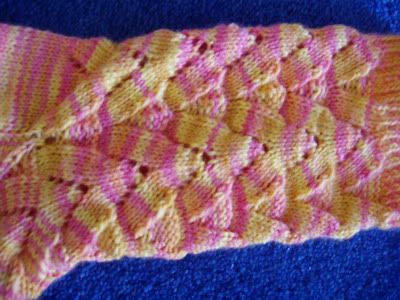 I am starting a pair of Curly Purly Soakers for Jayden. He needs them so that we don't have a very soaked baby. They are going to be light blue around the waist and the body is navy blue. I am being really really good and using yarn from my stash for this project *gasp*
My little man turned one on Sunday. Please enjoy this picture of him enjoying his birthday cake.