So cute!!!!! These took about 4 hours total, but due to limited spare time, that 4 hours was spread out over a week. Lots of fun. :D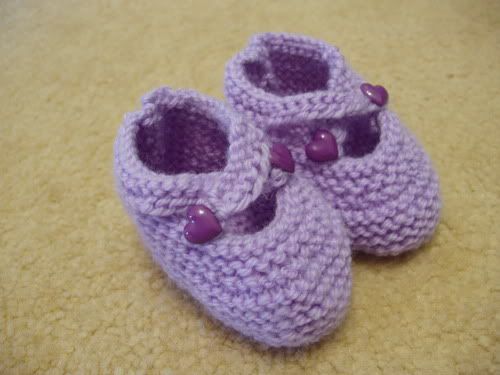 I've finished knitting this pair of baby booties for my friends little girl. Miss Scarlett is due to be born late January/early February and I promised my friend ages ago that I would knit her something. There is something that is so nice about baby knits. It could be that the smaller something is, the cuter it is, or the fact that you are hand making something for a newborn.... either way it was awesome fun. One skein knits are like a sugar rush, they make you so happy so quickly, then they are all over and done with. I miss small knits.
Anyway, I knit these using a pair of 4.5mm bamboo needles and 1/2 a skein of Cleckheaton Country 8 ply yarn in Lavender. They were super easy and fun. I will be popping down to the post office today and sending these all the way to the UK.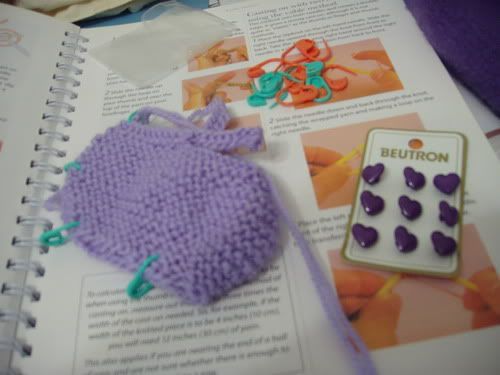 Oh and my friend doesn't know what I am knitting for her.... it's a surprise. I hope she likes it.
This is also the first thing that I have knit for someone other than myself and Jayden. I am so pleased that they turned out so well.