I've been learning how to crochet! I am working on a
Pretty Petals Bag
using 2x200g balls of BWN Luxury 8 ply in Lavender and Baby Pink. I am making 12 squares pink and 12 squares purple. I am then going to line it with a pink hello kitty fabric, because this bag isn't going to be girly enough already! LOL!
I've been test knitting for Tikki! I knitted up this lovely
scarfette
using 2.2 50g balls of Cleckheaton Kaliedoscope on 5.5mm needles.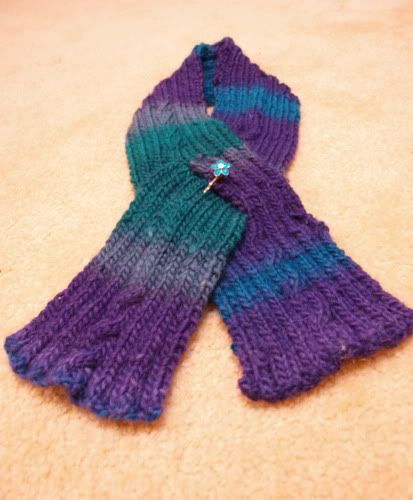 I've also knitted up an
Aestlight
shawl with 200g of BWM Luxury 8 ply in Baby Blossom and Black yarn to contrast. I learned two new skills, double crochet and a knitted picot edging.