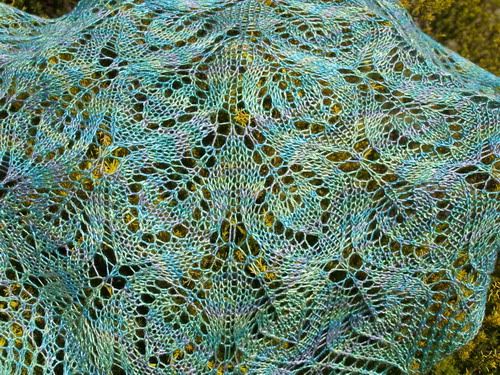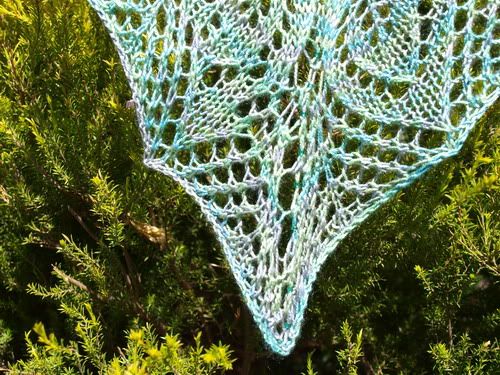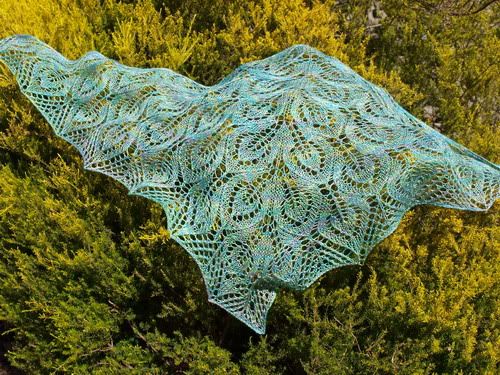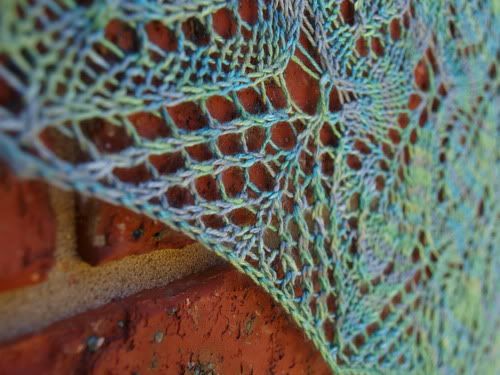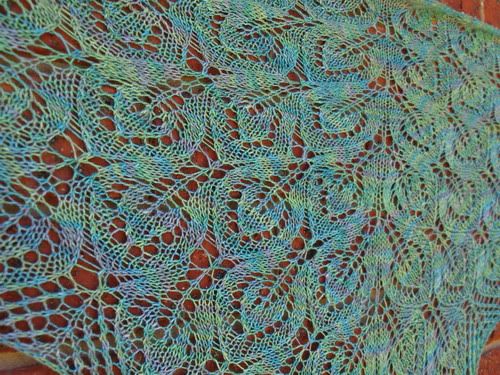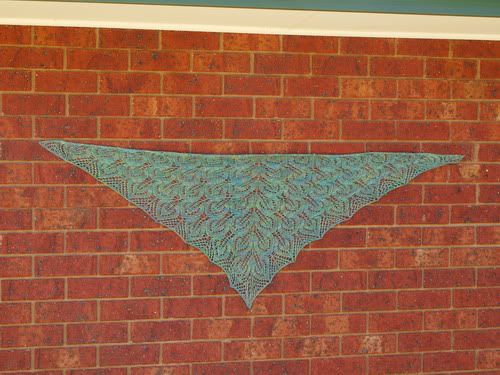 I finished knitting Gail!
Pattern:
Gail a.k.a Nightsongs
(Ravelry)
Yarn: Handmaiden Fine Yarn Seasilk (4ply)
Needles: 4.5mm Knitpicks Harmony 80cm long circular
6 Repeats of the body pattern knitted up
Skill Level: Intermediate
I started knitting this in July and she hibernated for a long long time, because I basically got it in my head that it was too hard to do. Well, I inserted stitch markers so that each repeat (or leaf) was marked and then it became a lot easier. I also joined a KAL in the Aussie Shawl Knitters group on Ravelry and that motivated me a lot. I knitted this shawl with a centre stitch because I didn't like the look of the double yarn overs in the centre and I am pleased with the end result. I would knit this again.... just not immediately. I think I need a break from shawls for a little bit.