For a long time, I have been interesting in sewing. My dear friend Kylie told me that it was fun, and much quicker than knitting. So, when my Mother In Law bought me a sewing machine for Christmas, I was quite pleased. It's a super cute little Elna, called "Sew Fun". It makes me smile whenever I see it's bright, happy colours.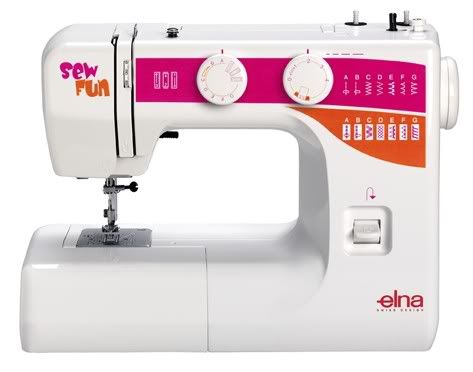 My very first project was inspired by Christmas stockings that I saw in the window of
Simply Stitches
, my local yarn store. The one that I liked wasn't available in pattern anymore, so I chose this one instead.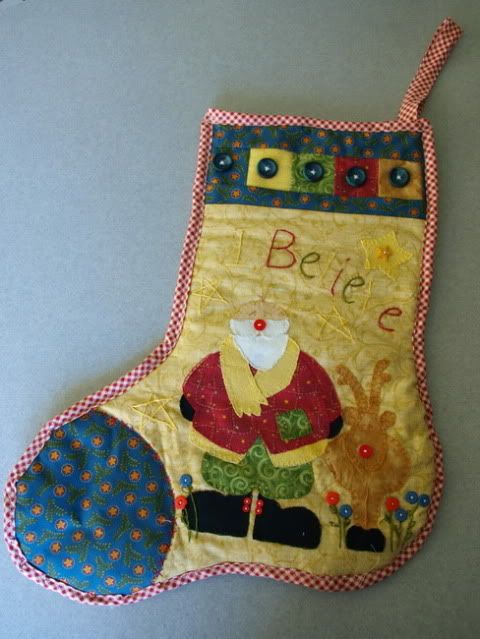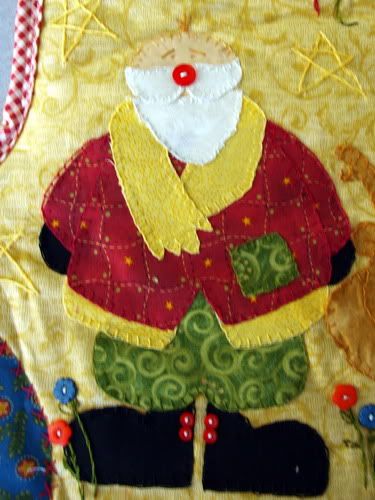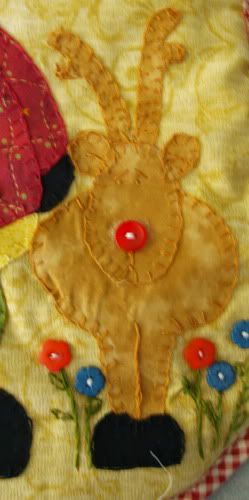 So this is the finished product. I am ridiculously pleased with how it turned out. Of course, because it was my first project, I had a lot of help. I'd like to thank Faye from Simply Stiches for her help with teaching me how to use my sewing machine and her help with assembling the stocking. I'd also like to thank Patricia for her help with sewing on the chequered edging..... the part that almost drove me to tears!
I've learnt alot. How to use my machine, how to do blanket stitch (properly), how to do stem stitch, the joys of vleisofix and pellum and cutting material on the bias for elasticity. Ah, another addictive hobby. :)