Here, have some cute toddler! Taken on a recent trip to the ANZAC park in town.
Not a whole lot of knitting related news. I have started knitting my fair isle vest, thanks to the lovely Faye for instructions last night, but I've been knitting it way too tight. I have to pull it out, go up a needle size and start again. At least by going up a needle size, I will be able to use my new Knit Picks needles. :D
It's not as hard as I thought it would be, but it is fiddly and time consuming. It's definitely not going to be a quick project. It will be a good learning experience. Here is what I've done so far:
Right side: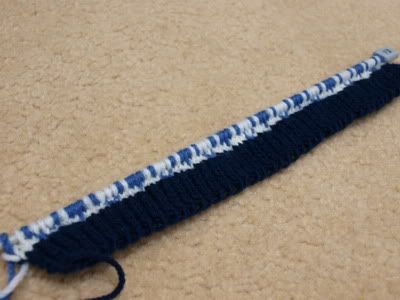 Wrong side: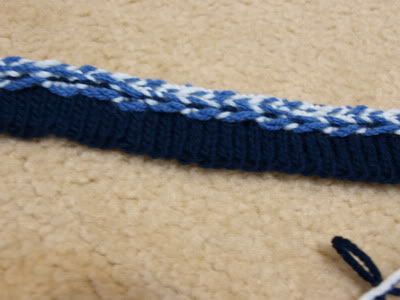 While on holidays a few weeks ago, I went to the
Bendigo Woollen Mills
for some stash enhancement and yarn drooling. I finally got around to taking some photo's and uploading them.
5 ply in light brown and green
8 ply in blue, black and cream
12 ply in beige