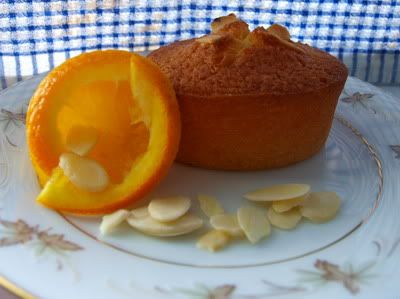 Ingredients:
Cooking Spray to grease
230g Pure Icing Sugar, sifted
185g Unsalted Butter, melted
100g Almond Meal
75g Plain Flour
6 Egg Whites, lightly whisked
Finely grated Orange Rind of one orange
50g Flaked Almonds
Method:
1. Preheat oven to 200C. Spray friand pan lightly with cooking spray to grease.
2. Place icing sugar, butter, almond meal, flour, egg whites and orange rind in a bowl and stir until just combined.
3. Spoon the mixture amond the prepared pans. Carefully place some almond flakes on top of each friand.
4. Bake in oven for 25 minutes or until a skewer inserted into the centres comes out clean.