I was recently asked by
tikki
to test knit her newest design. I was so honoured! This is the design.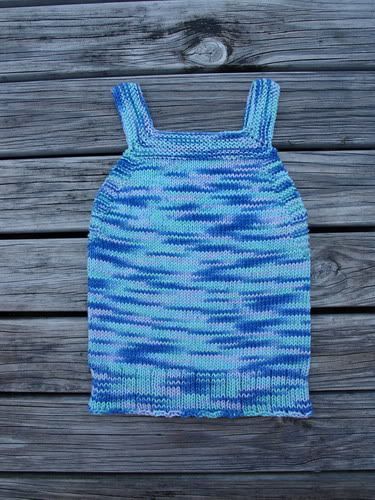 During the initial testing stages, this little singlet top was named "Simplicity" and I think that it suits it really well.
Yarn: 3 balls of Anchor Magicline 100% worsted weight cotton (It was so close, that I used all but 84cm of yarn, not even enough for another round!!!)
Needles: 4mm 40cm Addi Turbo
Size knitted: 3T, although the pattern does go from Newborn to Size 10.
This pattern will be available through Tikki very soon. :)