Over the weekend, I decided that I wanted to knit myself a larger bag and felt it. This is my big project bag, planning to use it for my knitted patchwork blanket in progress because it will be so bulky.
I knitted this bag in a day using the
Fulled Lopi Tote
pattern, 4 balls of Cleckheaton Gusto 10 in purple on 10mm addi turbo needles. It was seriously like knitting with rope and crayons, 10mm needles are so big and noisy! The yarn also had a habit of shedding all over me, thanks to the mohair content.
It came out quite big and my washing machine didn't really want to felt it very much. I had lots of fluff left in the machine after 3 hot cycles. I threw it through the dryer a few times. The fabric is not that dense, but the stocking stitch has closed up enough that my needles won't poke through, although I can still see the stitch definition. It's very cool. The finished bag is fluffy and soft and a perfect size for my A4 pattern folder.
Pre Felting: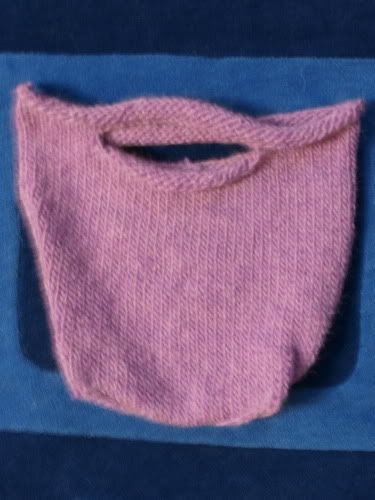 Post Felting: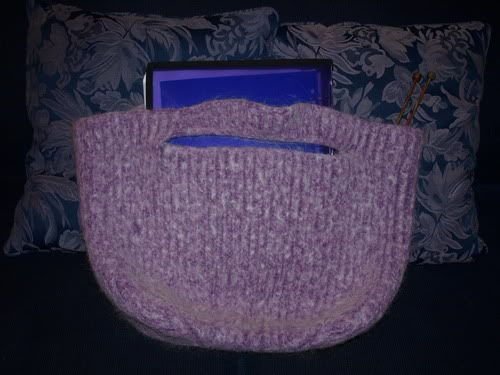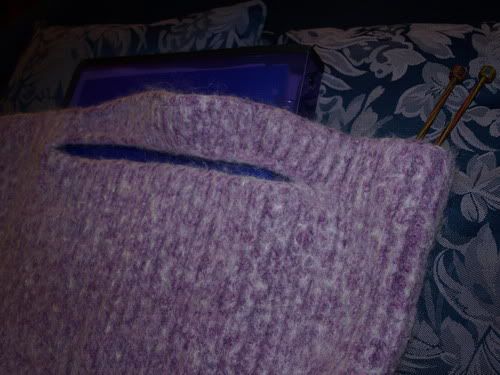 It sort of got shorter, not really narrower. I am happy with it.