I've finished another two squares for my
"Knitted Patchwork Blanket".
#35 "Cables and Bobbles"
#26 "Celtic Sun"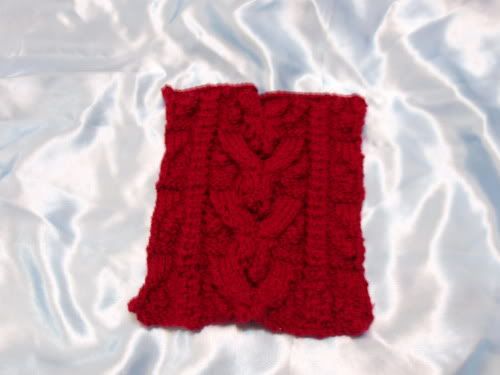 Both squares were knit with Bendigo Woollen Mills Luxury 8 ply in "Ruby" on 4.5mm needles.
#35 was a really good learning curve. I learnt how to knit twisted stitches and bobbles.
#26 was also good. I learnt that I do not like knitting a 165cm long i-cord! Sewing the i-cord into place took forever.