I was invited to a baby shower for one of the girls who I work with, and last night I realised that I hadn't knit anything up. Eeep!
I decided on
this pattern
after seeing one knit up in pink and falling in love with it. I knit this in about 4 hours and I am thrilled with the results. It's just so soft, cute and quick to knit. I will definitely knit this again.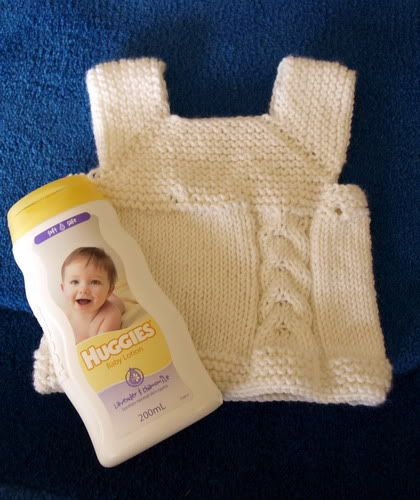 Project Notes:
1 skein Sublime Baby Cashmere Merino Silk DK in White
4.5mm Addi Turbo's
Horseshoe Cable
Size Newborn
Seriously,
this
is how people get pregnant, touching tiny little hand knits. They make you so clucky! It's so sweet.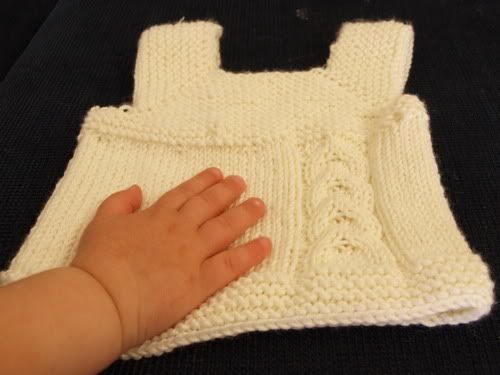 Jayden wanted to touch it too, so I let him. It's so soft! The best part is this yarn is machine washable! How cool is that?