Jayden turned 2 this week! He started his day off with some lovely strawberry jam on toast. A boy needs his energy to start the day.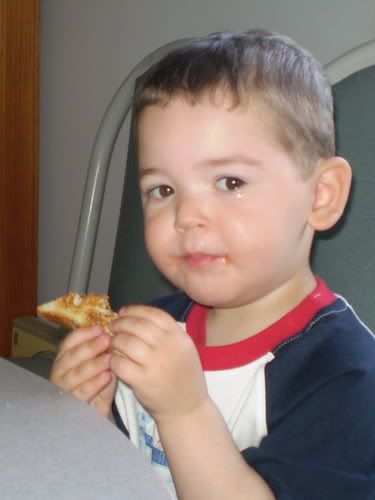 The we went down to the strand waterpark. Jayden was happy to play on the slide, cargo net and stairs.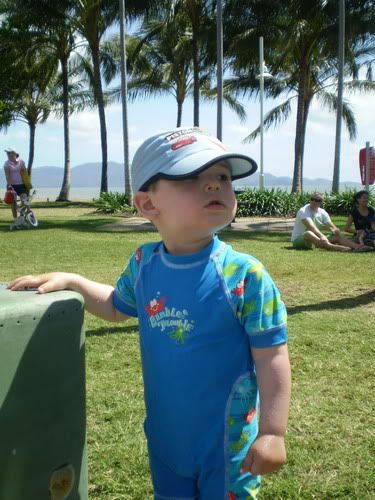 Then they turned the water on!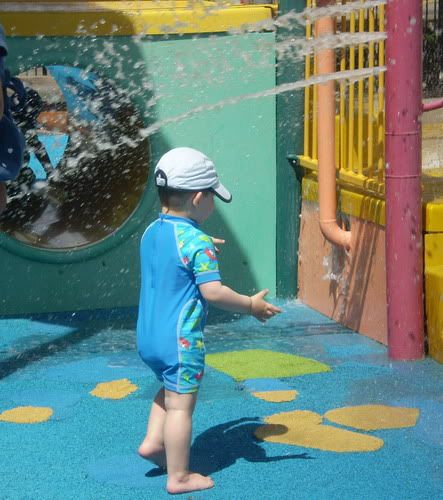 It was all fun and games until the huge water bucket tipped out all over him.....
Then we went to the play park, where Jayden had lots of fun filling up his new bucket with the shovel in the sand. Then he would tip it out and start all over again.
Happy Mummy and Baby!
Jayden had a lot of fun playing on this odd looking contraption.
He went down the slide more times than I can remember.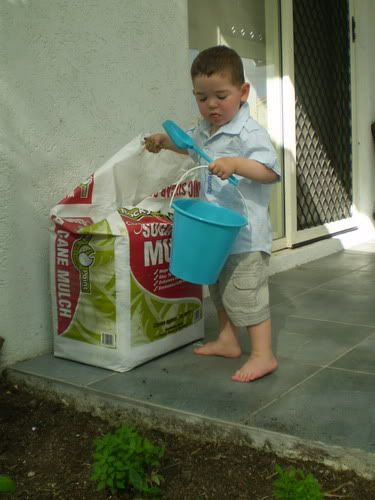 We came home and Jayden wanted to put sugar cane mulch on the garden and in his new bucket!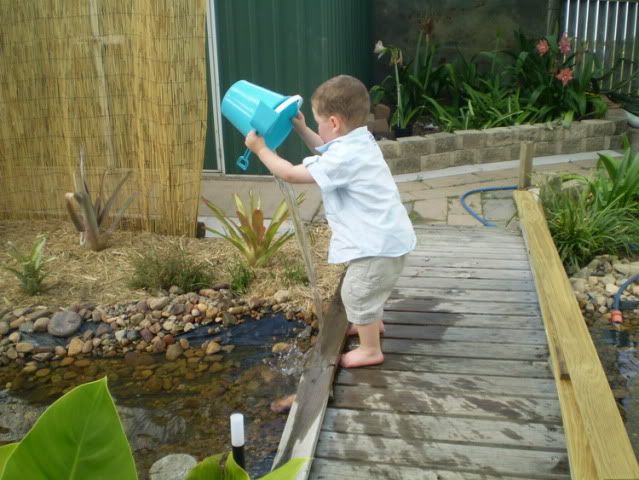 Another new use for his bucket, filling it up with water and tipping it out.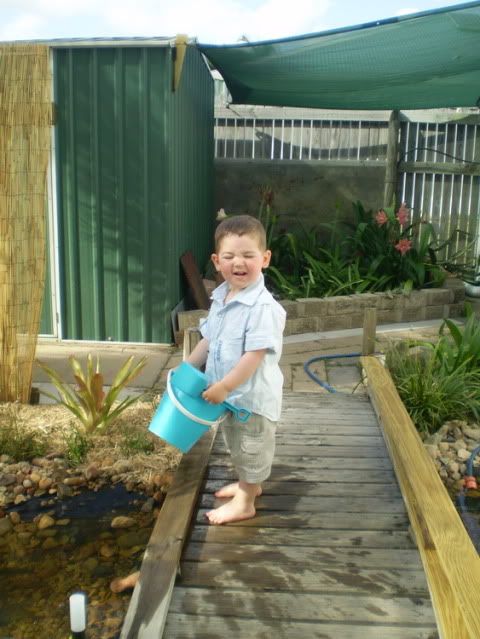 See how much fun it is?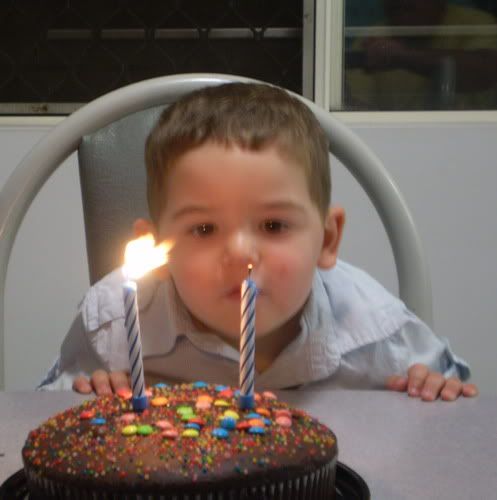 Then he had birthday cake and even blew out the candles.
Then he ate it all up. :)