Today I caught up with the
Townsville Ravellers
at the Coffee Club. It was really good, I got the opportunity to meet some knitters and crocheters from my home town for a chat
and
I got lots of knitting done. Bliss!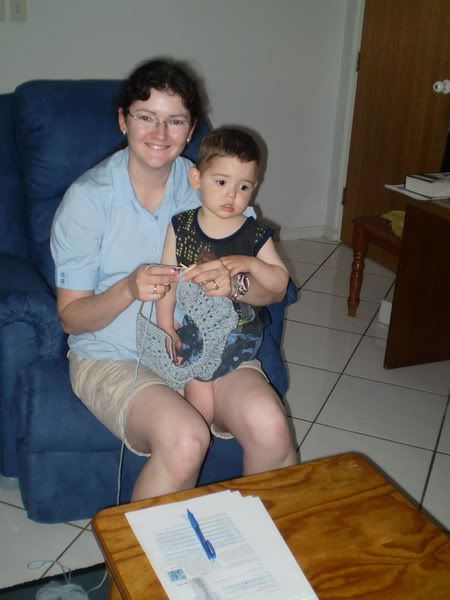 Here is a picture of me doing my two favourite things at once: Being a Mum and knitting. :) This is something that happens quite regularly, lol! Jayden was so cute, he wanted a cuddle while I was knitting my
Liesl
, so he hopped up on my lap and my little sister
Joannabell
took this photo. I love it!