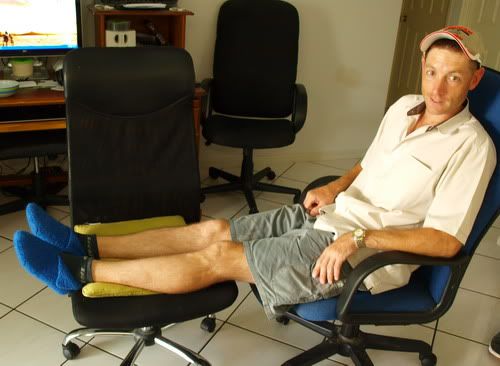 A few months ago, my partner Deejay asked me to make him a pair of felted slippers like
Jayden's
.So I did.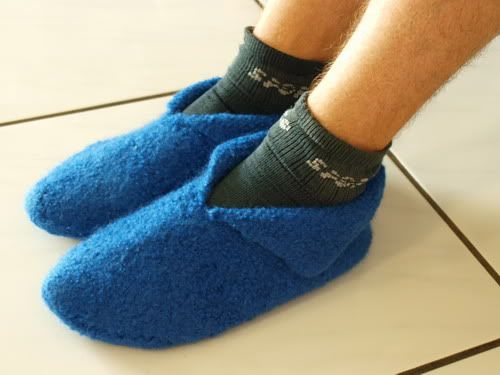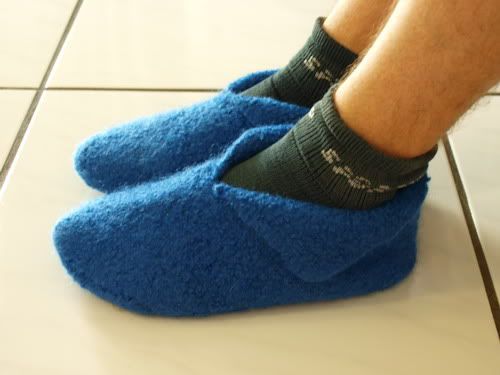 They turned out to be a perfect fit for him after being felted twice.
Pre-felting size was 40cm. Post-felting size was 27cm, or to fit a size 9.5 Australian.
Project details:
Yarn: 2.2 100g balls of Lincraft "Cosy Wool"
Needles: 6mm
Started 3rd January
Finished 9th January
Skill Level: Easy
The yarn did bleed somewhat, resulting in a lighter blue than the original yarn. My partner still loves them.