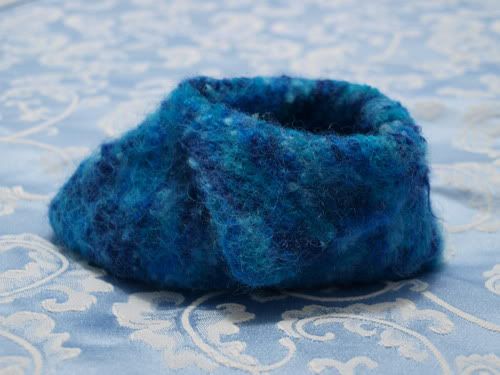 I finally got around to finishing the felted slippers last night. The pattern was a really easy one, to the point where it was just getting boring.
Details:
Pattern:
Felted Slippers by Midnattsol
on Ravelry
Yarn: 1x 100g ball of 8 ply Cozy Wool from Lincraft in various blues and greens
Needles: 6mm - Yes, it was knitted really loosely
Time: Started 30th April, Finished 12th May
I felted these by hand, and it was much quicker than I thought it would be. I'm really pleased with how these turned out. I can't wait for them to finish drying so I can put them on Jayden.