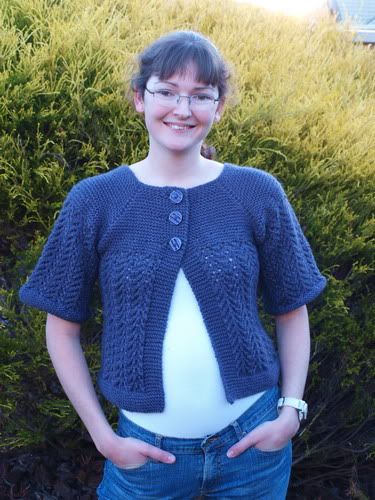 Amazingly, I'm finished knitting the February Lady Sweater! All up, it took me 2 weeks.
Pattern:
February Lady Sweater
Yarn: 9 balls of Jo Sharp Silkroad Aran
Needles: 1x 5mm 80 cm circular for the yoke and body
2x 5mm circulars for the sleeves
1x 6mm for bind off
Crochet hook for picking up stitches
Tapestry needle for sewing in threads (there were only 6 all up!)
Size: XS to fit 35 inch bust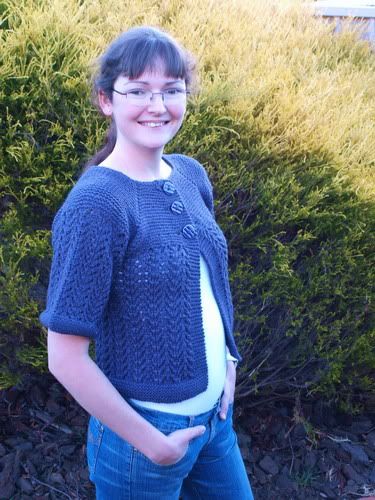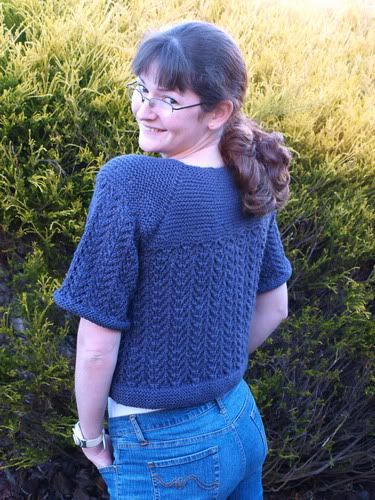 I loved every part of this pattern. It is extremely well written, easy, fun, beautiful, enticing and addictive. Sometimes I just couldn't put it down! I love the way this yarn looks with the lace pattern, it reminds me of blackberries. Yummo!