I've been on Ravelry browsing this week and I've decided that it is time I knit something for me. I want to be able to wear something that you can't go out any buy in the shops, something that is hand crafted with love, something special.
1.
February Lady Sweater
- gorgeous lacy cardigan - using 9 balls of Jo Sharp Silkroad Aran for the smallest size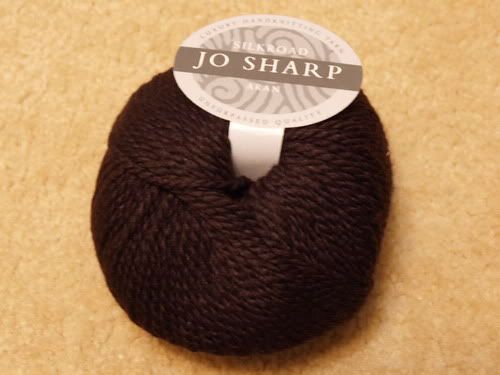 2.
Clapotis
- French lacy shawl - using 4 balls of Noro Silk Garden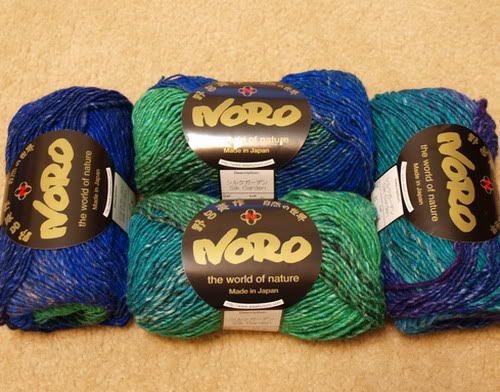 3.
Calorimetry
- head warmer
& 4. 2nd pair of
Fetching
fingerless gloves - using Knitspirations hand dyed yarn in "Boysenberry Swirl".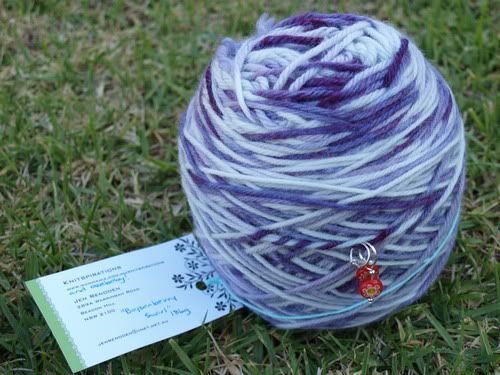 Should be enough for Calorimetry and a pair of fetching - there's 186 grams of this!
5.
Knucks
- gloves with fingertip less gloves - using 1 ball of Jo Sharp Silkroad Aran Tweed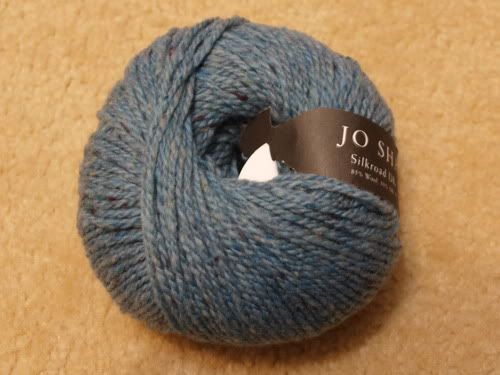 Now, in order to stop myself from changing my mind about these patterns, I went out and bought all the yarn for the projects. I think Faye was very pleased to see me today... coming in and buying up half of her store!
I've started to knit a pair of
Noro Fingerless Gloves
, which I promise to finish. :p I am using the pretty pink Noro Silk Garden from the last post. I started knitting them last night and they are lovely and squooshy. I did try to knit another pair of fetching with them, but the yarn has only 10% lamb's wool in it, and it was just huge. Silk behaves totally differently to wool. Can't wait to put them on my hands though... it's lovely to knit with.
I finished knitting my second Fetching glove, and they look fantastic together. The second one took less time to knit, because I already knew what I was doing. It also helps to have a big block of time free to simply knit. ;)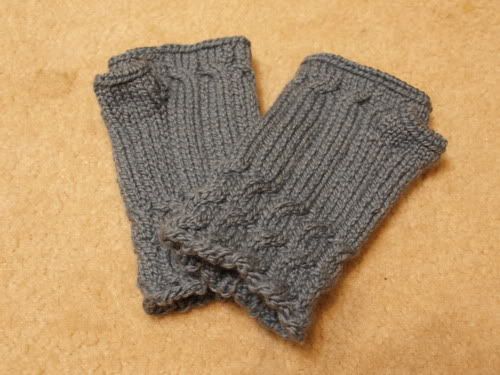 Speaking of buying yarn, my custom dyed
Knitspirations
yarn came in the mail today!!!!!!!!!!
First lot is called "Mocha". There is 250 grams of this and it is a 12 ply.
Second lot is called "Beachcomber". Again, 250 grams of 12 ply.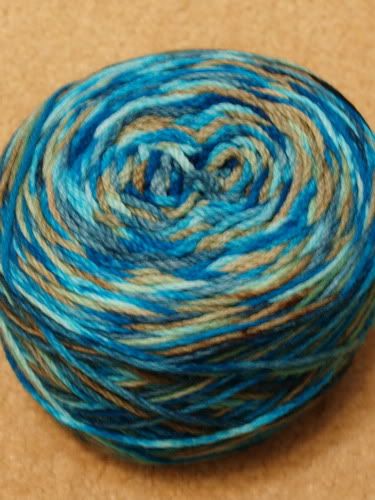 I LOVE how this turned out. The colours are so vivid and gorgeous. Jen did a fantastic job! I ordered this for Jayden and I am going to knit some more longies out of them...... after I knit something for me. The boy has 2 pairs of longies, 1 pair of shorties and 1 pair of soakers..... enough for now. Me, I have zero hand knitted sweaters and besides, it's getting cold. :p
I had some requests for action shots of the felted slippers from my last post. Well, here they are.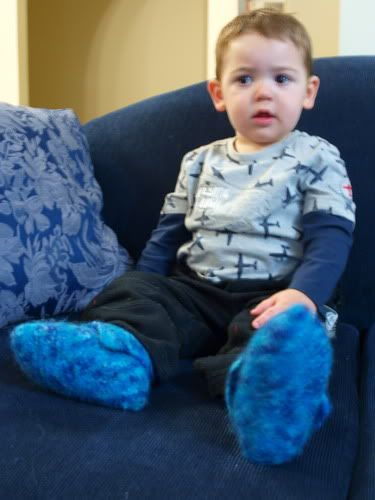 I would have taken these photo's earlier, but the slippers were still drying. They took 3 days to completely dry, they're so thick and warm!!! They fit him perfectly and will work well keeping his feet warm this Winter. The only problem is keeping them
on
his feet. Lol! The joys of having a toddler. :)
Finally, I leave you all with some photo's of my creative space. The place I knit is usually the computer, because all the patterns are online or on the hard drive...... so the desk gets.... adorned a little. :D Enjoy!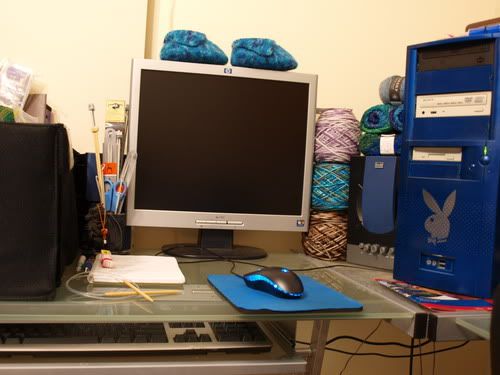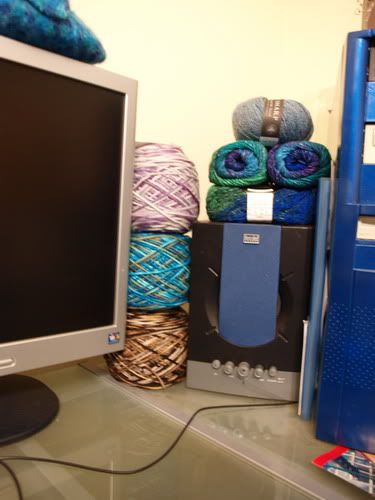 Like my 'decorations'? :D :D :D Thought you would!