I went to Canberra today. Incidently, I also went to a yarn store. Oh yes! I originally went there to buy some Debbie Bliss Cashmerino Aran, but unfortunately they did not have any instock. Instead, I bought some Jo Sharp Silkroad Aran/10 ply. Not quite as much silk, but the yarn will hold up a lot better with wear. I am going to knit some fingerless gloves and this yarn is just sooooo soft. Yummy.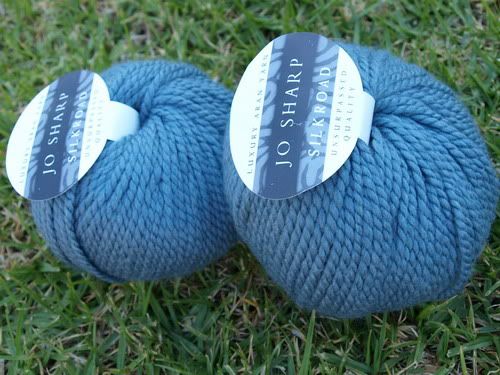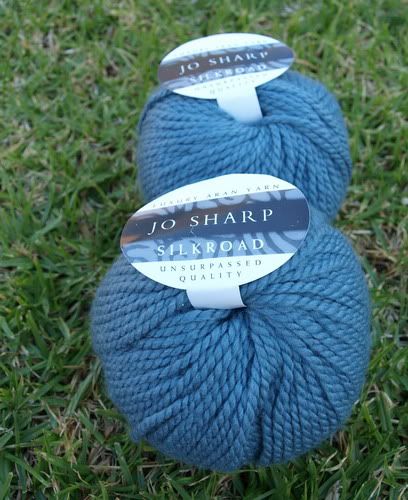 However, I was distracted by the lovely display of Noro Silk Garden, and this pretty yarn caught my eye. So I bought it too. I guess I will be making 2 pairs of gloves! I am going to knit up
Fetching
. Mmmmmm, fun with cables.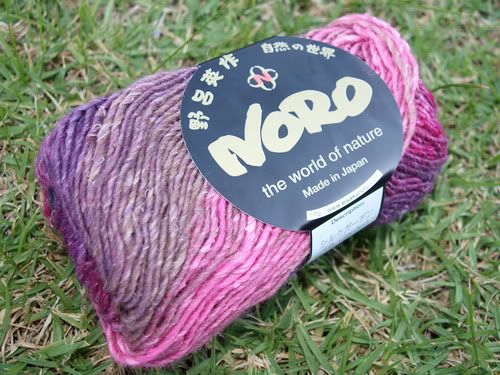 Noro has also released a new sock yarn, Noro Kureyon Sock Yarn, so I had to snap up some of that while I was in the store. My feet are craving some loving. They will be spoilt with this. :D I have yet to decide on a pattern.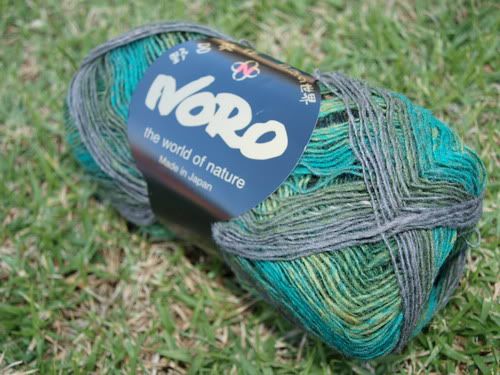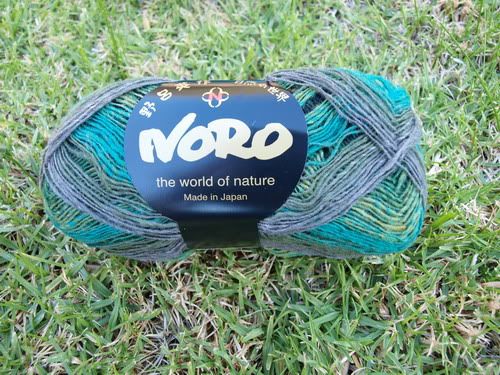 Knitspirations has had Boysenberry Swirl stocked for a few weeks now and it has been taunting me. It arrived in the mail on Thursday, along with my free stitch markers. This one is a worsted weight/12 ply yarn. I might have to make something for myself with this yarn, as it is quite purple.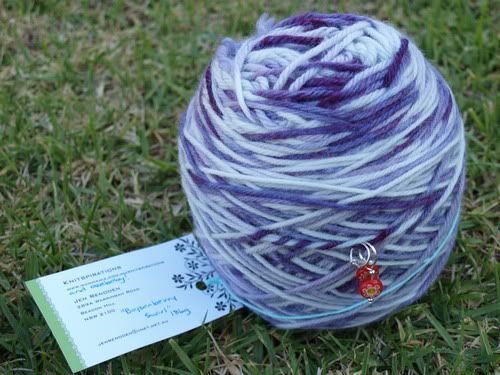 In case you were thinking that this shopping trip was all a big impulse buy, I reassure you it was not. I wrote myself a list in my phone last night. Incicently, my phone does not recognise the following terms:
Cashmerino
Merino
Microfibre
DPN
Noro
I am dissapointed in my non-yarny phone. :p I should knit it a sock to keep it warm.... perhaps then it will realise that it is important to know yarn terms. LOL!
WIP update:
I started knitting Jayden a pair of slippers last weekend, as it's been cold and I don't want his little feet to catch a chill on the tiles. Here is the first slipper. It has yet to be felted, so it is just huge at the moment! I have done about 25% of the second one and I am hoping to finish it and felt them both this weekend.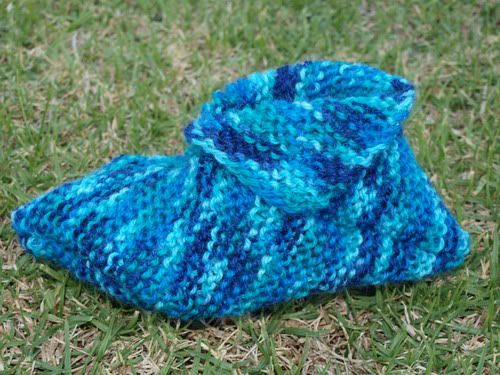 The Water Sprite shorties are coming along nicely. I have started doing the gusset, so it won't be long before they are finished too. I love the way that this yarn is knitting up, however the dye is coming off the yarn just a little bit when my hands get clammy. I have pretty blue fingertips every now and again. :D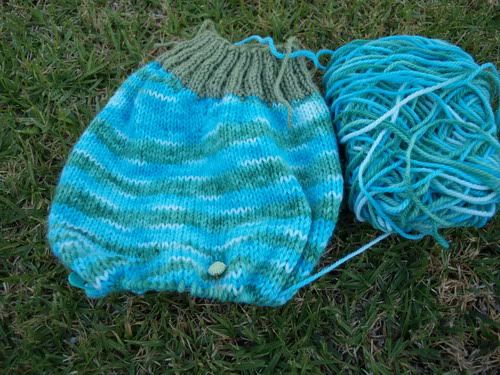 Alright, I am getting off the internet now. I have a lot of knitting to do this weekend, so I'd better get started.