Show off time!!!!! Here is the latest project off the needles.
One Noro Silk Garden Mitt (Please excuse my dire need for a manicure.)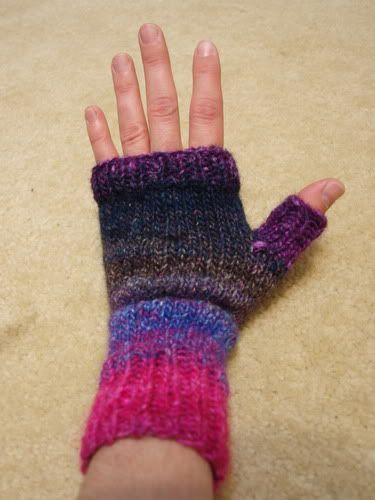 I knit this on 4.5mm needles with approx 1/2 skein of Noro Silk Garden. It fits like.... well.... a glove. It's perfect, warm, pretty and a very quick knit at only 3 hours. I will knit the other one soon, I promise!
Pattern found here.
After I finish the Feb lady sweater, I am planning to knit this sweetie: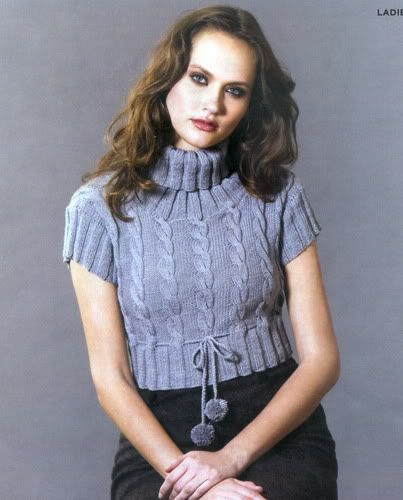 It is called "Short Sleeved Cabled Pullover." I am calling it my selfish cables, just because. :p The yarn is Filatura Di Crosa "Zarina". I really like the silver colour, so I might have to see if there is any in stock at Simply Stitches this weekend. The pattern came from the 2008 Special Edition of Creative Knitting (It has a baby boy on the front, wearing a blue striped jumper).