I am on day 9 of knitting this sweater and it's really coming along fast! I am up to ball #7 of yarn now, which is mindblowing! I have never done a project this big before, let alone knit a project like
this
in such a short period of time.
From 9 balls of this: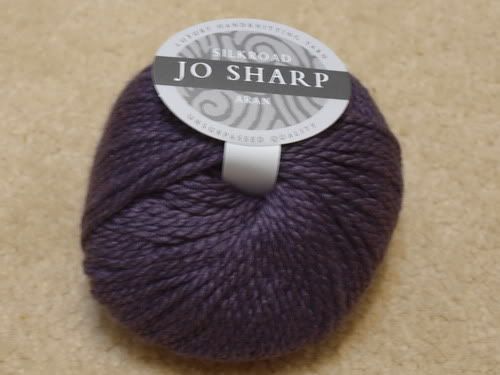 Yoke: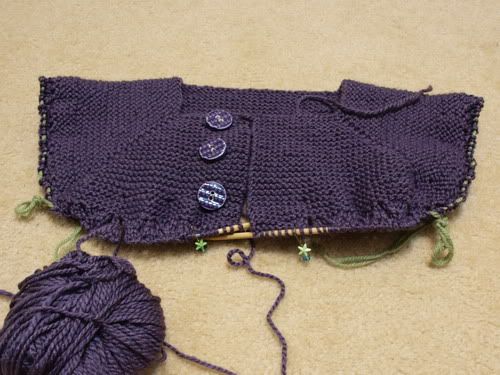 Body done: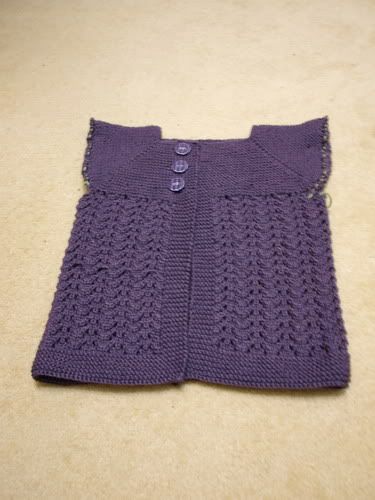 Lace closeup:
Now I am on to the sleeves. Since they are knit in the round, it is a lot quicker. I am planning to knit up 1 ball of yarn per sleeve, then see how long they are. I want it to be elbow length, since when I am wearing a sweater or cardigan, I push the sleeves up anyway.
Just to prove that I do things other than knit, here's a cake that I baked on the weekend:
It's called gugelhupf. It's a German cake, therefore hubby loves it. It's rich, buttery and very very nice. Because I am also nice, I will share the recipe with you.
Ingredients:
250g unsalted butter
250g caster sugar
4 eggs, beaten
500g self raising flour
125mls milk
few drops of vanilla exxence
handful of chocolate chips
handful of sultanas
Cream butter and sugar. Add beaten eggs. Stir in flour, milk and vanilla. Stir sultanas and chocolate chips. Place into a gugelhupf pan & smooth top. Bake at 180 degrees celcius (fan forced oven) for 40-50 minutes. Dust with icing sugar and eat.
Traditionally, this is served at breakfast. In our house, this is often the case. :D
In case my weekend wasn't busy enough with knitting and baking, we took the little man around for a playdate. He had a ball bouncing on the trampoline, squealing with joy.
See his pants? They were a gift from the awesome Ali. They fit him wonderfully and they are so soft to touch. They are woolybottoms and are made from wool and cashmere. Fancy that? Cashmere for a baby! Lucky boy!