Yesterday, I started to knit my Silver Twist gloves.
Details:
Pattern used -
Fetching
Yarn used - Jo Sharp Silkroad Aran, 2 balls in "Opal" colourway.
Needles - 4.5mm Addi DPN's.
Other - Thumb cast on method
I LOVED this pattern! It was the first time that I have knit cables, and it was honestly easy peasy. I don't know why I've been putting it off for so long, it was waaaay easier than I thought it would be.
I am going to attempt to get the other one done tonight, but it is a pretty big call.
From this: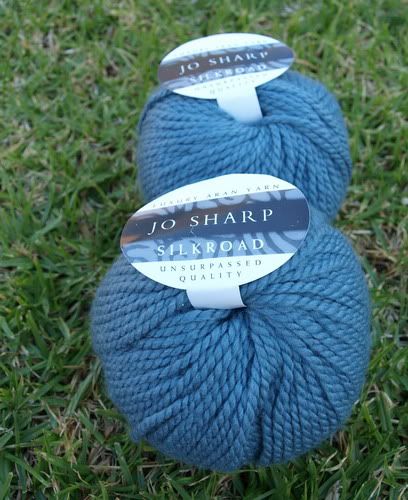 To this!!!