Recently, I have discovered the joys of
Tangled Yarns
. So I went shopping. :D
50g Malabrigo lace merino baby 2 ply "Buscandoazul"
100g Araucania Ranco Multi 4 ply "310"
100g Araucania Ranco Solid 4 ply "Green"
100g Fleece Artist Seawool "Olive"
100g Hand Maiden Seasilk "Topaz"
100g Hand Maiden Seasilk "Berry"
1 set if Addi Clicks :D :D :D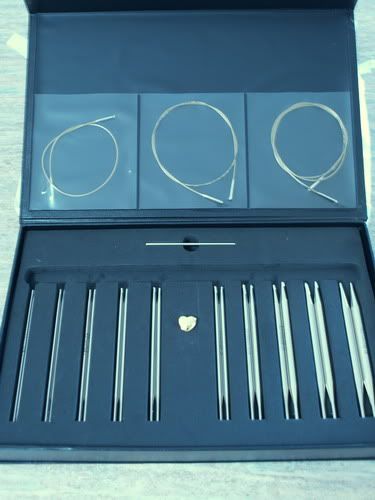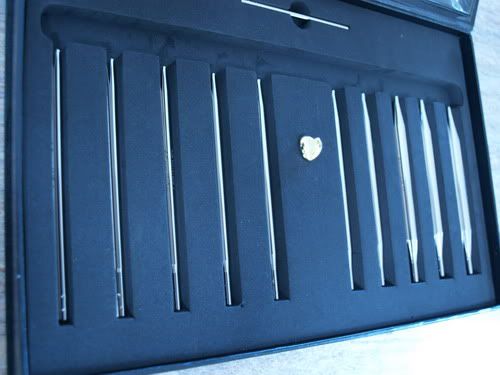 This lot of shopping is aimed at shawl knitting. I am really looking forward to knitting the
Swallowtail Shawl
by Evelyn Clark.
Progress on my second "Monkey" sock is going well. I had to frog almost an entire pattern repeat (11 rounds to a pattern repeat) because I had made a mistake. I was doing too many yarn overs. Eeep. At least it is all perfect again and back on track. I've also learnt that I should never attempt to write out the pattern, my handwriting is too messy and too hard to read. Stick with printing it out. I am hoping to make good progress on it this weekend.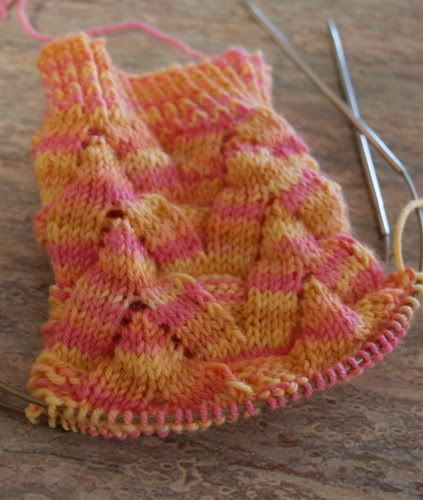 I also visited Cassidy's in Canberra and purchased 2 balls of Angora Merino. The yarn is lovely, the store and customer service is not. There were signs up in the store requesting that customers not open the bags and touch the yarn. Come on, how rude! Anyway, I am not going to harp on about it, instead I will focus on the yumminess of the bunny wool.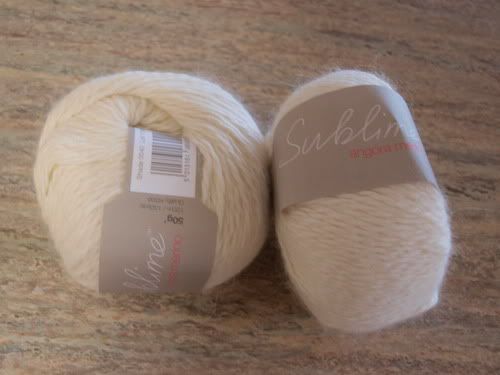 Mmmm, so silky and soft, you just want to pet it all the time. This is going to be a real treat to knit with. I wonder what I should knit?