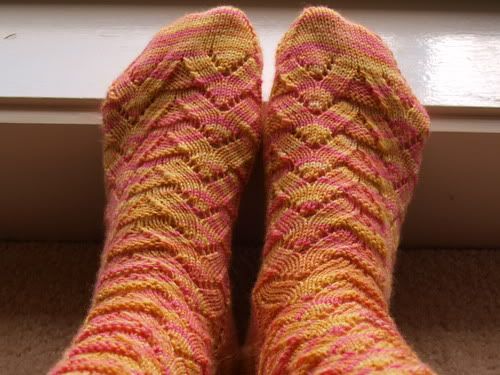 My "Fruit Tingles" socks are finished..... both of them!!!
Project Notes:
Pattern: Monkey by Cookie A
Needles: 2x 2.5mm Addi Turbo's
Yarn: 2x 50g skeins of Lorna's Laces Shepherd Sock in "Winona"
Started: 1 June 2009
Finished: 8th June 2009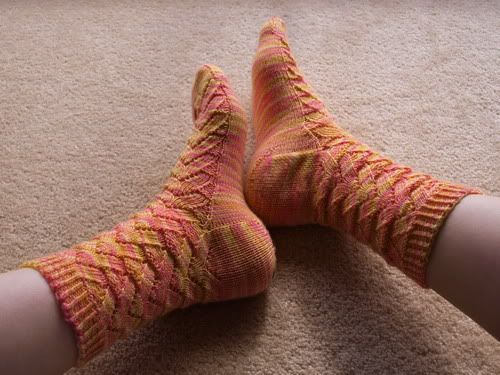 Apart from a few little mistakes at the beginning, this project went smoothly. I basically finished the February Lady Sweater, then started knitting these socks straight away. Unfortunately, I had the gull lace pattern stuck in my head still, and was trying to knit that while knitting the monkey lace. Oops. After 9 whole rounds, I realised why it wasn't working right and frogged it. Then I started again and it was all good again.
It's nice to have the Monkey off my back. :p