I finally got around to knitting the second Silk Garden Glove!
Pattern:
Noro Fingerless Mitts
Needles: 2x 40cm long 4.5mm Addi Turbo's
Yarn: 1 50 gram skein Noro Silk garden (3 grams left over)
Time: About 6 hours all together.
The first one took 3.5 hours to do. I knit it in 2 big time chunks: 1 while out with Kate for coffee and gelati, the second time chunk was while literally chasing the toddler-saurus around the house!
The second glove one I did today all in a 2.5 hour chunk while he had his nap. I put this down to practice and coffee.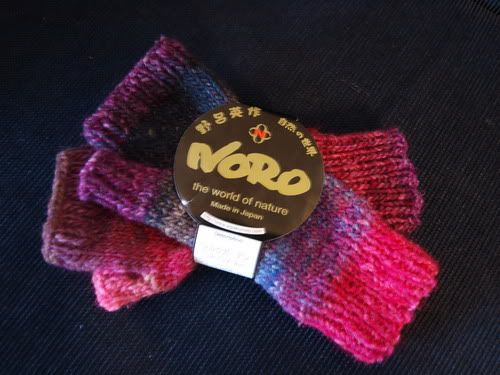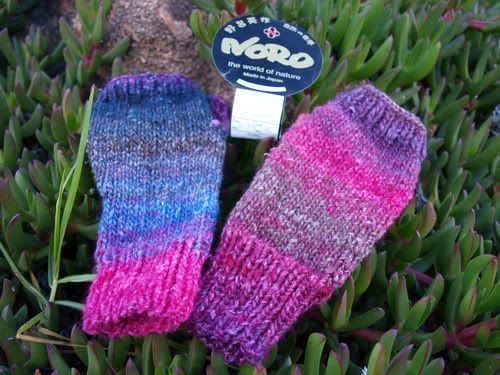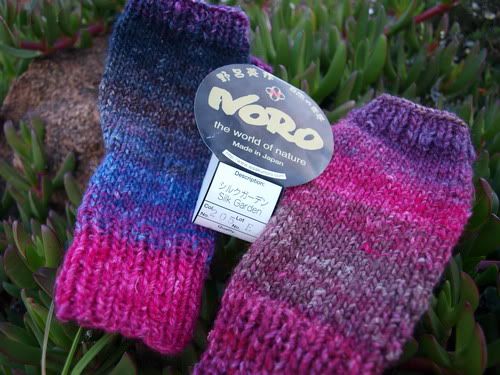 I love that they are both different, but they both have the same pretty colours. My absolute favourite colour is the light pink colour on the thumb. :D