I've been working really hard on the Swallowtail Shawl. I have frogged this poor baby no less than 10 times now, simply because I keep stuffing it up. Oh well. Here is the latest incarnation.
Here's a little something to make you laugh. Jayden was helping me make dinner tonight, when I turned around and saw this: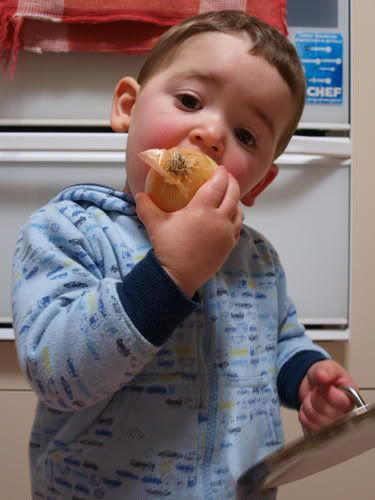 Sometimes there is just no use in fighting genetics. Lol!